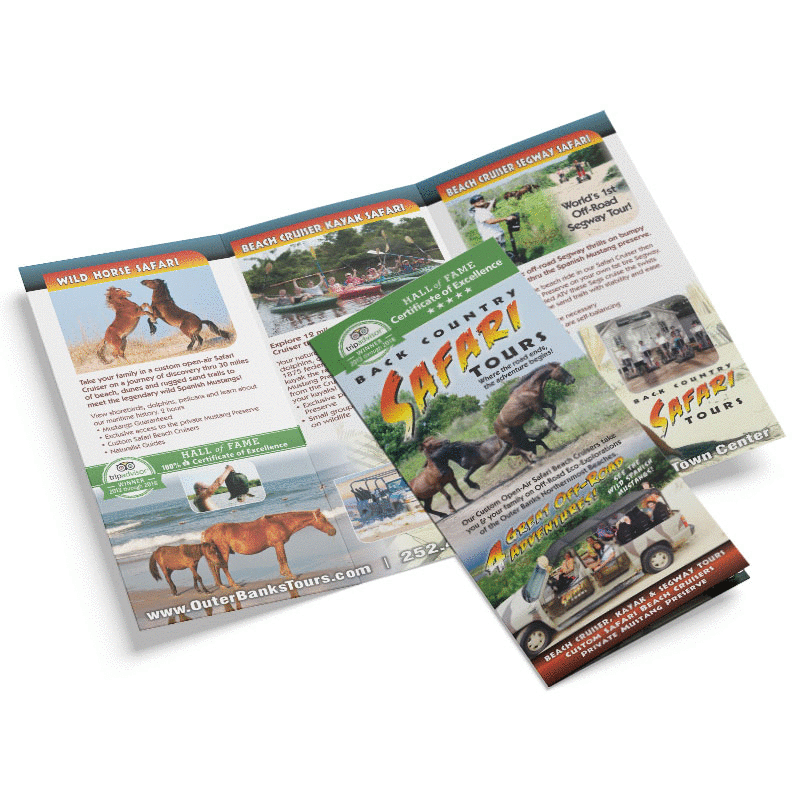 For many, your brochure is your customer's first introduction to your company. We help you make the right impression. Brochures are a cost effective marketing tool to get your brand or organization the exposure you are looking for. Impress customers with a professional presentation they can't forget. The wonderful thing about brochures is that they can be as unique and distinctive as you want them to be. We pull from our experience to make sure your marketing piece will pop to grab the attention of your customers!
Introduce a new product or perk up interest in an existing product line.
Acquaint customers with major services you provide.
Point out key features and benefits to new and potential customers.
There are many paper options and custom finishes, and the look itself, vertical or horizontal, you decide. Are you looking for full color or a simple black & white brochure, with bi-fold, tri-fold or a combination of folds to make it easy to send in the mail? The possibilities are endless. By presenting lots of useful information, your customers will feel more confident and empowered to make the right choice, increasing sales.