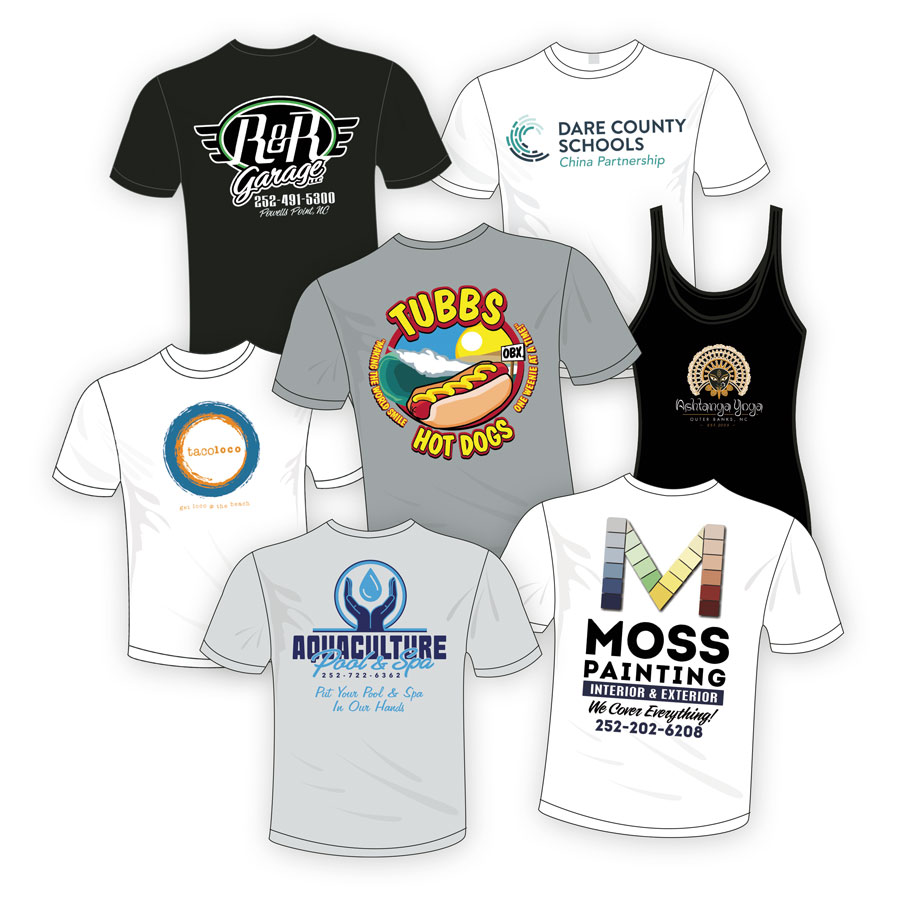 NOW OFFERING FULL COLOR T-SHIRTS & APPAREL
No Minimums • No Screen Charges • Quick Turn-Around • High Quality
STAFF • EVENTS • TEAMS • SPECIAL OCCASIONS • & MORE
WEAR YOUR BRAND ON YOUR SLEEVE!
…and your back, chest, or pocket! That's right, we now print T-shirts! Full color designs, NO minimums, and quick turn-arounds – we can print your logo or favorite design on a variety of T-shirts, tanks, sweatshirts, tote bags and more!
FIND OUT MORE – CALL OR STOP BY TODAY!