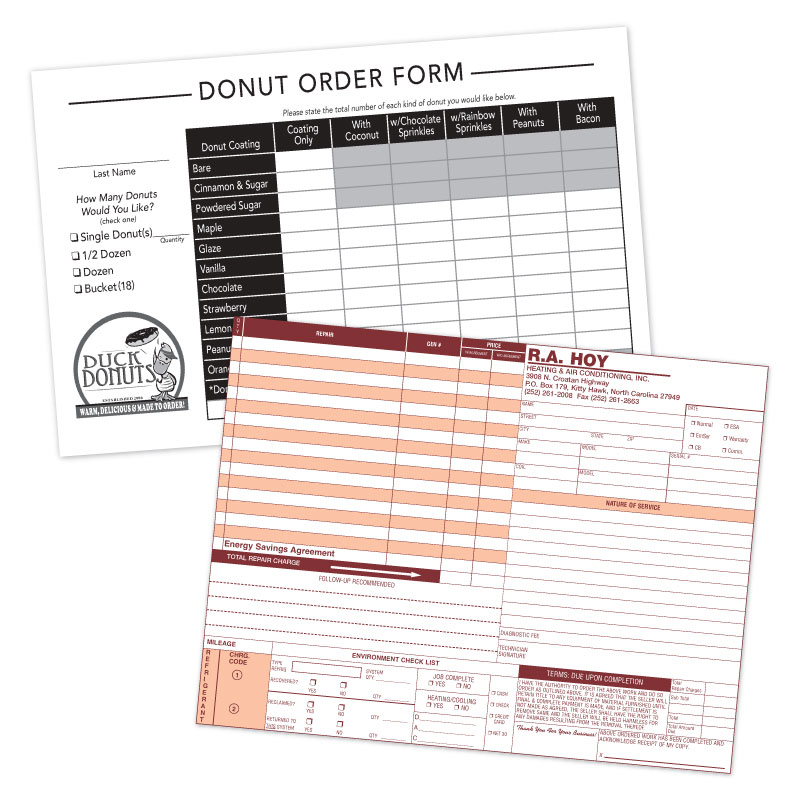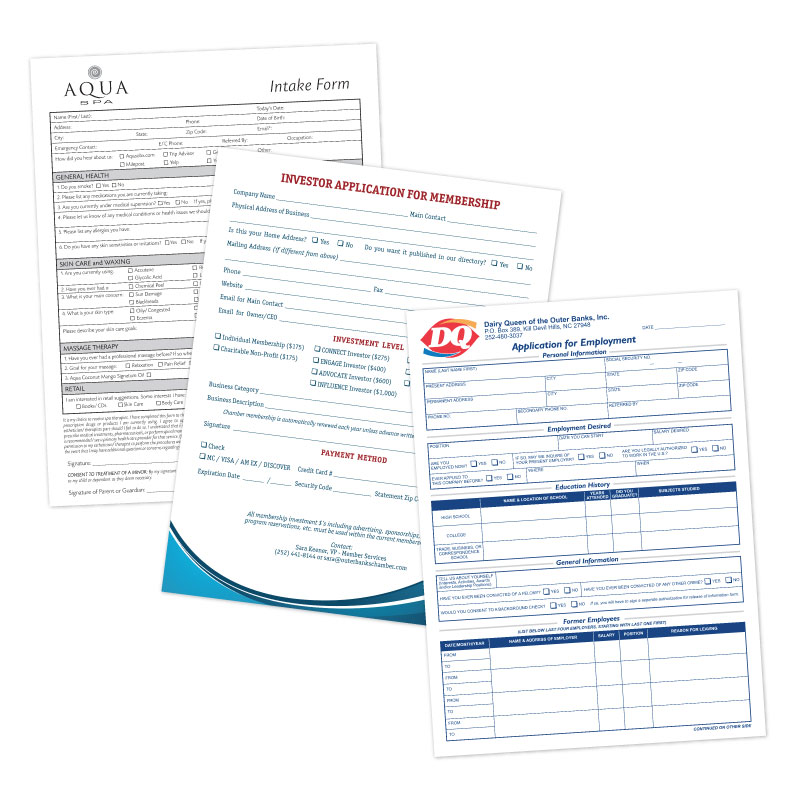 Business forms are an critical part of carrying out normal day-to-day business. Typically, business forms are more commonly used for bill of sale, contracts, invoices, purchase orders, receipts, and to fulfill many other business needs. Companies of all sizes use business forms to streamline business information such as accounting, finances, sales, corporate bylaws, rules, and regulations. Contact us to learn how we can create customized forms for all of your business needs.
Need an extra copy to file with sales staff and accounting? Consider 3-, 4-, or 5-part forms.
Add a second ink color to make information easier to find.
Make organization and filing a snap with pre-drilled holes.