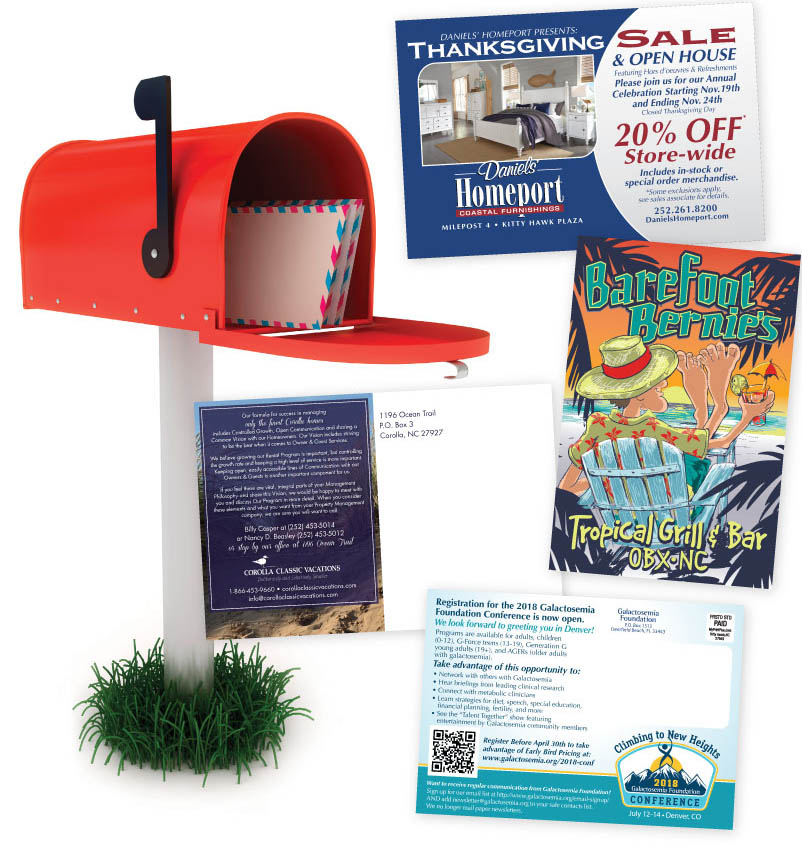 Of course we can design & print your newsletters & postcards, but did you know we mail them too?
A MESSAGE IN THE MAILBOX CAN BE THE BEST WAY TO GET NOTICED.
'BULK' MAILING SERVICES
Print Plus can take care of everything – Including design, printing, and mailing in a variety of ways. We can complete all necessary USPS forms, CASS certify your list, de-duplicate, address, barcode, sort, band, & deliver to the post office. Don't have a mailing list? Print Plus can help you target your audience & find the best list for your needs.
EVERY DOOR DIRECT MAILING
Reach every household in your target area while saving on postage rates
We help you:
• Determine your target audience.
• Choose the best postal service routes.
• Craft your message and design, print & mail a beautiful full color card that's sure to get you noticed.
CUSTOM INVITATION, FUND RAISING, & ANNOUNCEMENT MAILINGS
Do you have a mailing that needs special attention and treatment? We can handle all your custom printing, inserting, and mailing needs.